Skip to Content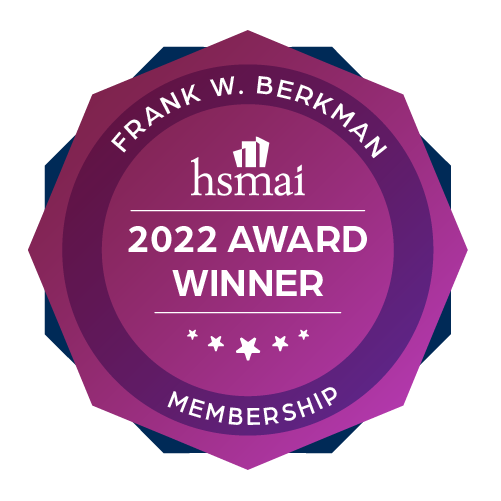 HSMAI South Florida Sponsorship
Sponsor HSMAI & Take Center Stage
Add value to your business as an HSMAI South Florida Chapter Sponsor. Benefit from public recognition and support from one of the largest HSMAI chapters in the Americas as you grow your professional network exponentially. Sponsorships are available in both cash and barter packages.
Types of Sponsorship
2023 Gala Silent Auction Sponsor
The South Florida chapter takes pride in preparing and educating future hospitality industry leaders of the hospitality industry. The gala raises funds for the HSMAI South Florida Dr. Peter Ricci Scholarship Fund*, supporting students in local hospitality and tourism management collegiate programs. Your generous contributions will help develop a skilled and talented workforce for our industry.
All donations will be acknowledged in our program.
We ask that donations of prizes expire no sooner than November 30th, 2024 so that recipients will have sufficient time in which to redeem them. Blackout dates and other restrictions should be clearly stated.
*The HSMAI Scholarship Fund is named in honor of Dr. Peter Ricci, the Director of the Hospitality & Tourism Management Program at Florida Atlantic University. HSMAI is solely responsible for the auction and handles the solicitation of all items to be auctioned, collection of funds resulting from the auction and distribution of scholarship funds. Scholarships are awarded to students from colleges and universities across Florida based on a rigorous competitive application process. While Dr. Ricci is a member of the Faculty at Florida Atlantic University, the University is in no way affiliated with HSMAI, nor does the University benefit from or participate in anything related to the HSMAI auction and scholarship distribution processes.
2023 Gala Sponsorship Package
A reserved table of 10 at the Gala
Recognition by the MC throughout the evening
Premium logo placements on program,
Premium logo placement on the website landing and email marketing.
Tagged on social media posts
Bronze Level Sponsorship
$500 to $1,000
Up to one free admission to sponsored event
Two minutes podium time at sponsored event
Literature at registration desk at sponsored event
Logo and web link on evite for sponsored event
Silver Level Sponsorship
$1,500 to $2,000
Up to two free admissions to sponsored event
One table-top at sponsored event
Two minutes podium time at sponsored event
Literature at registration desk at sponsored event
Recognition at sponsored event
Logo and web link on evite for sponsored event
Gold Level Sponsorship
$2,500 to $5,000
One individual membership for one year
Up to three free admissions to the sponsored event or three admissions to our fundraising gala
One table-top at sponsored event
Two minutes podium time at sponsored event
Literature at registration desk at sponsored event
Recognition at sponsored event
Logo and web link on evite for sponsored event