Skip to Content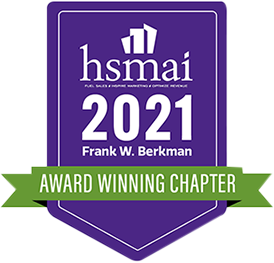 HSMAI South Florida Scholarships
Advancing Your Education Together
Because we believe today's students are tomorrow's trailblazers and innovators, our chapter awards scholarships to select individuals across South Florida throughout the year, including those seeking bachelor's, master's, and doctoral degrees. Below, you'll find our current scholarships, as well as application details, requirements, and more.
DR. PETER RICCI SCHOLARSHIP
DESCRIPTION
Each fall the South Florida chapter of the Hospitality Sales and Marketing Association International (HSMAI) will offer scholarships to college/university students across South Florida dependent upon budget.
For the fall, 2022, the Chapter would like to offer up to $1500 in scholarships to deserving students. In order to be eligible, students must have applications completed online and must submit any/all required supplemental items.
ELIGIBILITY
Eligibility requires applicants to be current undergraduate (bachelor's) or graduate (master's or doctorate) students enrolled in a college or university in South Florida. The degrees must be in hospitality management, tourism, or related.
Further, students must intend to have a career path in the niche areas of hospitality sales, marketing, digital marketing, revenue optimization, marketing analytics, or similar.
The students must be enrolled full time at the time of application and must be enrolled full time at least one semester beyond the award date. No graduating seniors are eligible.
Full-time status is determined by the unique institution.
APPLICATION REQUIREMENTS & PROCESS
Students must complete the online application in its entirety. Students must submit all required supplemental items.
Supplemental items include:
• Current Resume with correct address and phone number
• Official or unofficial transcript uploaded in a .pdf or Microsoft Word format
• Brief statement of career intent in .pdf or Microsoft Word format
All items must be submitted by the application deadline. For the fall, 2022 award cycle, this deadline is Friday, October 21, 2022 at 11:59 pm (EST).
Further, in order to be eligible, students must be able to attend the annual HSMAI South Florida Gala event IN PERSON. For the fall, 2022 cycle this event will be held on Tuesday, November 29th, 2022 at the Hilton Aventura Miami.
Members of the HSMAI South Florida committee will reach out to prospective recipients to schedule either a phone call or a virtual conversation.
If you have any questions about the process or have any technical difficulties submitting required documentation, please reach out to Chapter Executive Director, Ms. Diane Benjamin, at hsmaisouthflorida@gmail.com.